Pokhara- Ulleri/ Poonhill Jeep Ride
---
It is a good news to the trekkers who love Ghorepani-Poonhill Trekking that they can use jeep from Nayapool or even from Pokhara to Hile or Ulleri. Because of development of village road in countryside in different trekking trails, we have now jeep access to Hile or even up to Ulleri. Using Pokhara- Ulleri/ Poonhill Jeep Ride is the best way to escape the steep uphill of Ulleri which consists of more than 3000 stone steps going all the way up. For this we need to spend at least 2 hours which is a tough task for the beginners in Ghorepani-Poonhill Trekking.

Pokhara- Ulleri/ Poonhill Jeep Ride paves the way to memmerizing Poonhill ( 3200m), the best mountain viewpoint in Annapurna region. Before getting Poonhill, we get to Ghorepani, a beautiful village at the lap of stunning Annapurna and Machhapuchhre. Our climb to Poonhill early in the morning offers us incredible views of sunrise and mountain views include Annapurna- I, Annapurna- IV, Annapurna- South, Gangapurna, Himchuli, Machhapuchhre, Ganesh Himal and Manaslu. Trekkers feel truly blessed to be at Ponhill. People do yoga and meditation at Poonhill these days.
Quick contact for booking Pokhara- Ulleri/ Poonhill Jeep Ride Jeep / car / flight tickets / Helicpoter Mt. Everest Mountain Flights and Trekking in Nepal:
Nepal Mobile : +9779856070806 ( 24 hours available on Whatsapp, Viber and We chat) Contact Person: Gokul Poudel / Call us Direct
email: enepaltour2020@gmail.com
The distance from Pokhara to Hile/ Ulleri is 52 km. 2.30 hrs drive from Pokhara to Hile or Ulleri. If we choose to hire a jeep from Nayapool to Hile or Ulleri, the distance is one 10 km and it takes 1.30 hrs for getting Ulleri.
The condition of road from Nayapoon to Hile or Ulleri is country off road. we also call it one-way narrow winding road. No Big buses run along this road because Nayapool-Ulleri road quite narrow for bigger buses. But, we have bigger bus for Ghandruk. We have to accept dust and some inconveniences of bumpy road during this drive. You might know it very well.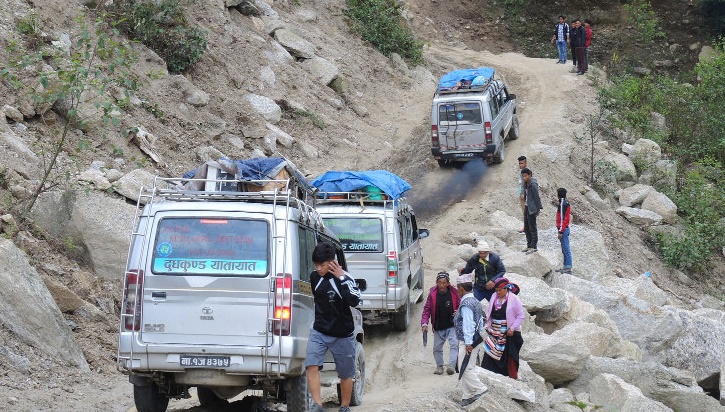 Actually, many trekkers say that they are not informed that they can get Pokhara- Ulleri/ Poonhill Jeep Ride or Nayapool prior to their trekking by the travel or trekking company. When they visit the route, they see jeeps are running on the road up to Ulleri and they complain to the guide why they did not inform them before heading to the trailhead.
And also many trekkers are found using jeep upto Ulleri. Hiring Pokhara- Ulleri/ Poonhill Jeep Ride costs 150 USD. And if we are hiring the jeep from Nayapool, one jeep costs 80 USD. One jeep can be shared by 8 people. So the total cost also will be divisible. The individual cost for jeep from Nayapool to Ulleri is 10USD and from Pokhara, it costs 20 USD. This cost doesn't include your meals. This cost is only for the driver and the jeep.
But Nayapool-Ulleri or Hile road can only be used during Autumn and Winter: it means between mid of Sept to Feb. We cannot use this road for jeep during summer since we have heavy rainfall and the road gets destroyed by landslides.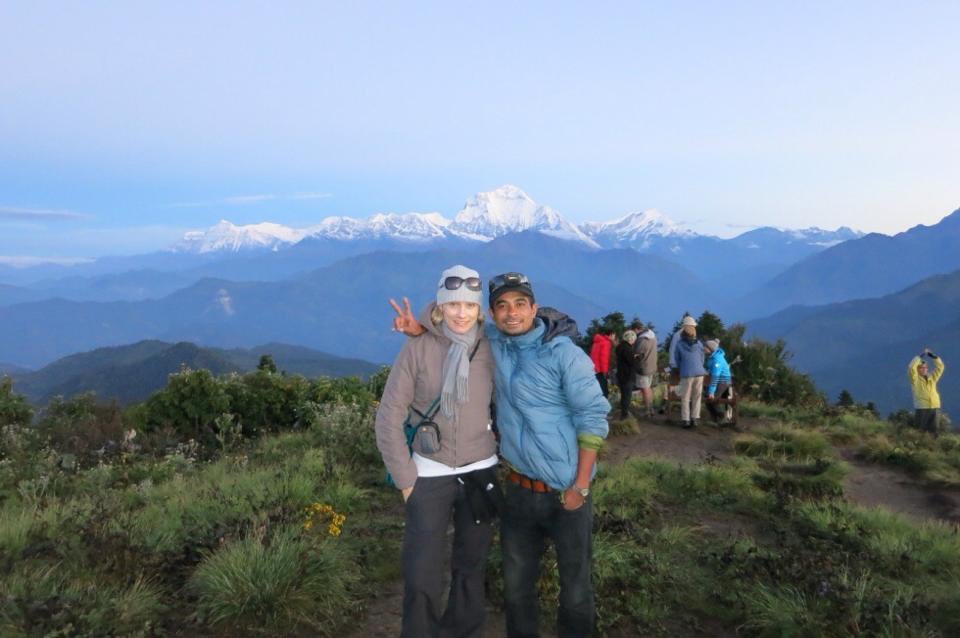 How to book the jeep to Ulleri or Hile from Pokhara or Nayapool?
It is hard to find jeep for Ulleri or Hile from Pokhara and Nayapool. Tourists are unknown about the right place to book them jeep for Ulleri or Hile. So, the best way to book the jeep to Ulleri or Hile is via a travel or trekking company or transport representative. They will book for you jeep to Ulleri or Hile. Pokhara/Nayapool-Ulleri/ Hile jeep ride also opens the way out for Annapurna Base Camp Trekking.
Preparations
Fit yourself in comfortable apparel

Carry water and some light snacks

Have some change (Nepali Currency)

Get ready to share the jeep
Note: Get ready to experience winding and bumpy country off road drive. However, it will be an adventure in the mountain.
Poonhill Trek Itinerary
Day 01 : Fly or drive from Kathmandu to Pokhara (25m flight / 7 hours by Bus)
Day 02 - Pokhara to Tikhe Dhunga by Jeep (1495m/4905ft) trek to ulleri trek Duration: 3 Hours
Day 03 - Ulleri to Ghorepani (2850m/9348ft) Duration: 5-6 Hours
Day 04 - Hike to Poon Hill for sunrise then trek to Nayapool and drive back to Pokhara. 6-7 Hours
Day 05 : Fly or drive from Pokhara to Kathmandu (25m flight / 7 hours by Bus)
Poonhill Trek Highlights
Alluring and serene Pokhara Valley and its natural blessings: lakes, caves and fall

Poonhill, one of the most popular viewpoints in Annapurna Region trekking in Nepal

Breathtaking Mountain peaks and stunning sunrise from Poonhill include Annapurna Massif and beautiful Machhapuchhre

Traditional lifestyle and friendly people

Annapurna Conservation Area, the biggest conservation area in the world and its flora and fauna

Natural water falls, creeks, flowering rhododendron, winding rivers, picturesque settlements
We do arrange guide service trek too it takes 30$ per day for guide including guide food/ accomodation / salary.
Quick contact for booking Pokhara- Ulleri/ Poonhill Jeep Ride Jeep / car / flight tickets / Helicpoter Mt. Everest Mountain Flights and Trekking in Nepal:
Nepal Mobile : +9779856070806 ( 24 hours available on Whatsapp, Viber and We chat) Contact Person: Gokul Poudel / Call us Direct
email: enepaltour2020@gmail.com