Mardi Himal Trekking Side Trips
---
Mardi Himal Trekking Trail is located between Pokhara and Mardi Himal Base Camp. The distance from Pokhara to Mardi Himal Base Camp is 26.7 km. We divide this total distance into 5-7 days Mardi Himal Trek Itinerary from Pokhara. The average walking distance of Mardi Himal Trekking in a day is 4-6 km. And we need to walk for 3-6 hours in a day for Mardi Himal Trekking. Mardi Himal Trekking Trail takes us into the lap of alluring Machhapuchhre and offers us a fabulous opportunity to witness Machhapuchhre, Annapurna and Mardi Himal. Not only Mardi Himal Trekking trail is popular, but also Mardi Himal Trekking Side Trips are incredible to experience allocating some more time to it.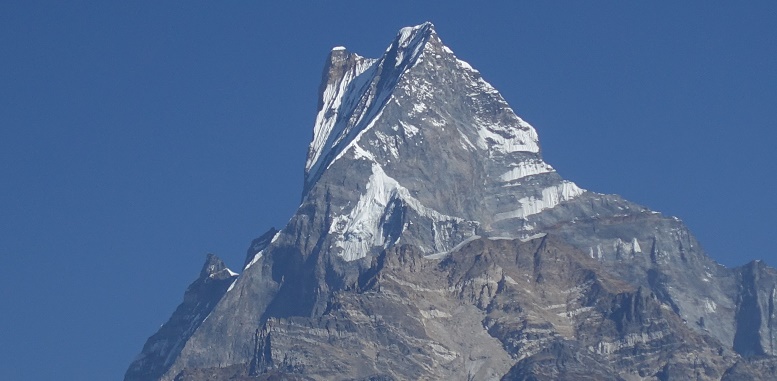 Mardi Himal Trekking Trail either begins from Phedi via Dhampus or from Kande via Asutralian Camp. Actually, the trail from Kande to Australian Camp is relatively tougher and challenging than the trail from Phedi to Dhampus. And both trails will be meeting at the same point Pothana.
We can combine Mardi Himal Base Camp Trekking with other popular trekking trails in Annapurna region. Annapurna Base Camp Trekking trail is very closer to Mardi Himal Base Camp Trekking Trail. The right side of the trail from Pothana in Annapurna region takes us to Mardi Himal and the left side of the trail in Annapurna region from Pothana takes us to Annapurna Base Camp Trekking.
Actually, some trekkers like to combine Mardi Himal Trekking and Annapurna Base Camp because they want to experience Annapurna massif and Machhapuchhre from both viewpoints: Mardi Himal Base Camp and Annapurna Base Camp.
To present the fact, majority of the trekkers who have been to both Mardi Himal Base Camp and Annapurna Base Camp reveal that they really loved the panoramic views of the mountain summits from Mardi Himal Base Camp. It doesn't mean that we do not have good views from Annapurna Base Camp.
Mardi Himal Trekking trail is a moderate trekking and sometimes considered as an easy trekking trail in Annapurna region trekking in Nepal. The beginning part of the trail is easier. Gradually, elevation increases and the trail also becomes steep and sometimes slippery. The final part of the Mardi Himal Base Camp from High camp is a bit challenging to the trekkers. Otherwise, we enjoy our pleasant walk into the lap of giant Himalayas and lush forest.
Many people may not know about Mardi Himal Trekking Side Trips that they are more exciting than the core Mardi Himal Trekking Trip.
Mardi Himal Trekking Side Trips
Landruk ( 1565m)
One of the most popular Mardi Himal Trekking Side Trips, Landruk is a beautiful traditional Gurung village and also a popular viewpoint in Annapurna region. On the way to Mardi Himal Base Camp, one can visit this beautiful village and enjoy organic food items. At the same time, the trekkers can assimilate themselves with their culture and lifestyle. Some trekkers love to enjoy homestay in Landruk and spend more than a week. A massive Annapurna south can be seen from Landruk. We will be astonished to spend few days in exploring Landruk and witnessing mountain views.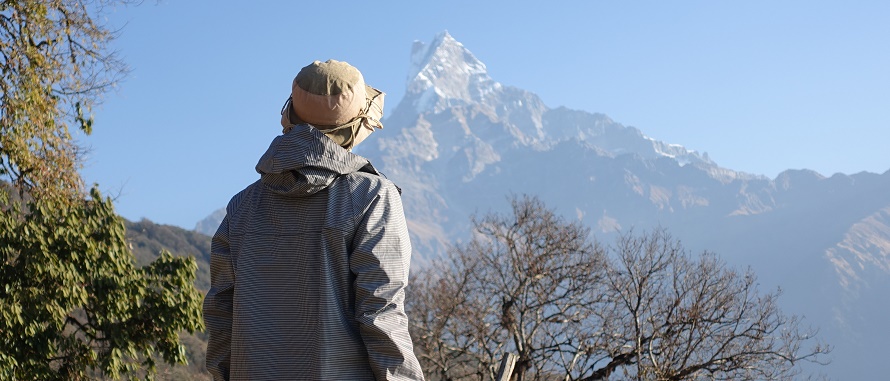 Tolkha (1700m)
Tolkha is between Pothana and Landruk. Relatively, Tolkha is more beautiful place than Landruk for mountain view and sunset which is found shining brightly on the mountain. Annapurna south is dominant from Tolkha. Tolkha gets sun till the evening and it is pleasant to remain in the sun and view the landscapes around.
Ghandruk (1940m)
Ghandruk is the biggest Gurung traditional village in Nepal. Ghandruk receives thousands of internal and international tourists every year. Hotels, restaurants, bakery, cultural museum, friendly Gurung people and organic foods are the major attractions of Ghandruk. Most importantly, Mountain views include alluring Machhapuchhre and Annapurna is just mesmerizing to capture. We also can enjoy the stay of homestay in Ghandruk.
Australian Camp
Australian Camp is just above Dhampus. It is one of the beautiful Mardi Himal Trekking Side Trips on the trail. There is a popular trekking trip called Australian Camp Trek which takes just two days from Pokhara. We can capture alluring Annapurna Massif, beautiful Machhapuchhre, Ganesh Himal and Manaslu.
Quick contact for booking Trekking Tour and all kinds of activities in Nepal:
Nepal Mobile : +9779851082990/ 9779841718385 ( 24 hours available on Whatsapp, Viber and We chat) Contact Person: Lila Bista/ Krishna Thapa / Call us Direct
email: enepaltour2020@gmail.com