Mardi Himal Trekking Foods/ Meals
---
Before talking about Mardi Himal Trekking Foods or Meals, lest us talk about Nepali food items. The main Nepali dish is Dal (lentil) Bhat ( rice) Tarkari ( vegetable curry) and Aachar( pickle). Nepalese people have it twice a day as brunch and dinner. Some people add milk or meat and green salads with typical Nepali dish.
People grow rice and vegetables in their own field. They also rear animals for meal. Basically, Nepalese people love to eat mutton: goat. They make variety of dishes of mutton and enjoy it. During Dashain ( the greatest Hindu festival) every Nepalese family sacrifice mainly hegoat and eat different items of it.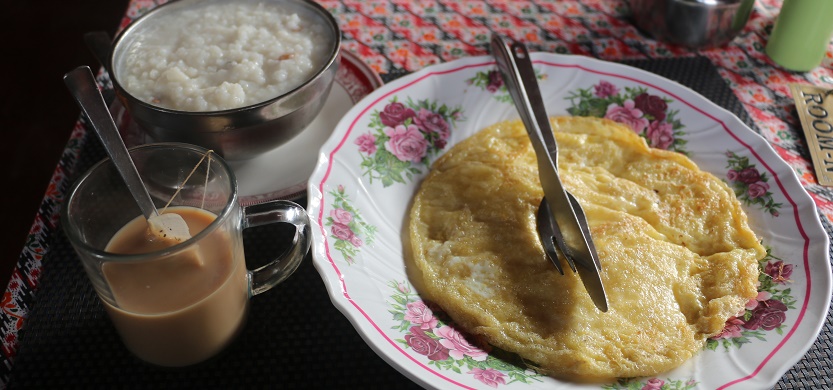 Even the people in the mountain like in the Everest region eat yak. They cook it with vegetables.
The major Nepalese dishes are Rice, Curry, Lentil, Pickle, Bread Items, Porridge, Noodle Soup, Thukpa, Tenduk , boiled eggs, Potatoes and the like.
Very similar types of food items will we have in the menu prepared by the teahouse or guesthouse in Mardi Himal Trekking Trail. Now, let's talk about the most common Mardi Himal Trekking Foods/Meals in detail.
Dal Bhat
Dal Bhat is the most common and popular Mardi Himal Trekking Foods/Meals on the Trail. Even the tourists or trekkers love to have Dal Bhat while making Mardi Himal Trekking. Trekkers once ask for Dal Bhat and they get completely attached with it and ask for the whole trip and enjoy it. So, we recommend you to try Nepali Dal Bhat once during your Mardi Himal Trekking trip. We can have Dal Bhat with chicken and mutton too. It will really be perfect dish to tri in the mountain. We also can add spices on it.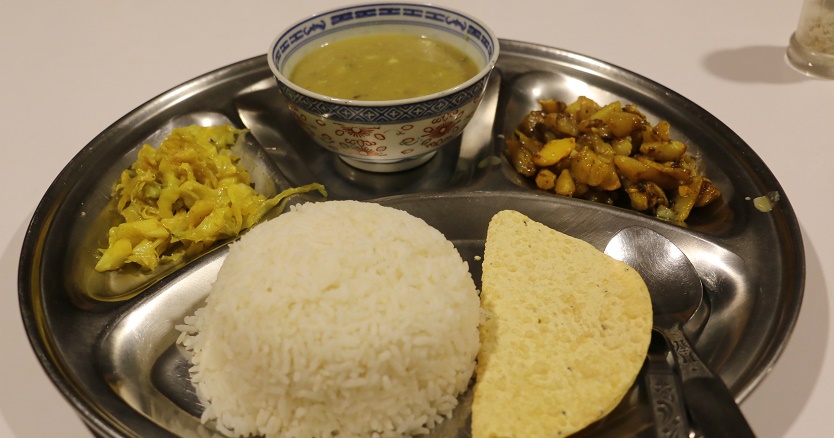 Breads
Breads are also popular Mardi Himal Trekking Foods/meals on the trail. We can have bread items like Toast, Tibetan Bread and Gurung Bread. These breads are very popular in the mountain of Nepal. Mainly, people love to have Gurung or Tibetan bread during their Mardi Himal Trekking.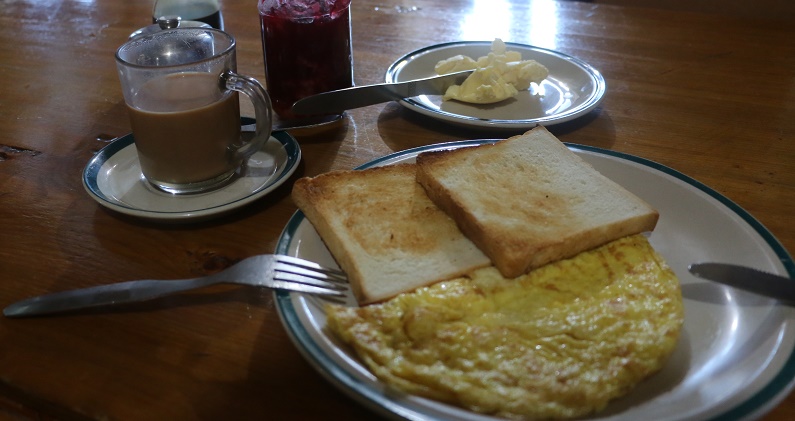 Pancake
Banana Pancke and Apple Pancake also are popular dishes in Mardi Himal Trekking Trail. The teahouse and the guesthouse have fresh apples and bananas grown in the mountain like Mustang, and they prepare pancakes out of them. The trekkers find these local pancakes outstanding. Actually, they truly fall in love with it.
Thukpa and Tenduk
These two dishes: Thukpa and Tenduk are very similar each other. Both are made of up noodles and vegetables. We do add chicken and buff too. We can have hot soup with noodles which is very helpful to maintain temperature of your body in the cold in the mountain.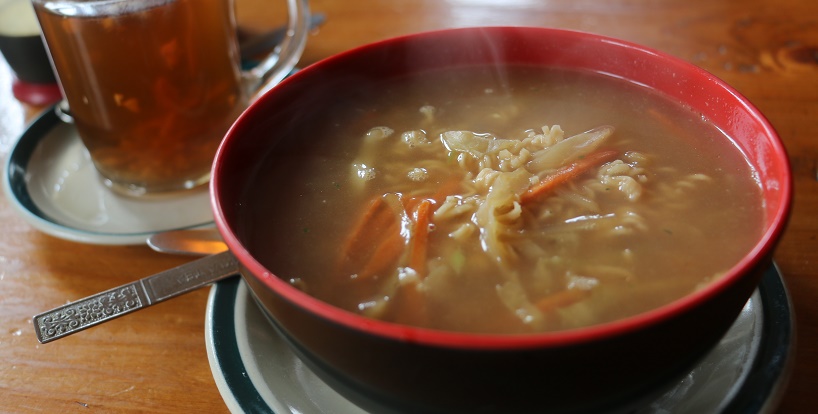 Porridge
Trekkers can also enjoy porridge during their Mardi Himal Trekking. Your breakfast with porridge will be astounding.
Potato Items
Home grown potatoes in Mardi Himal Trekking Trail will be fresh and organic. Either we go with French fries or fried potatoes, both will be your favorite food items during your trip to Mardi Himal Base Camp.
Dumpling and Fried Rice
Dumpling and Fried Rice also are famous dishes among the trekkers in Mardi Himal Trekking Trail. Chicken and Veg fried rice and veg and chicken dumpling are some of the common and popular food items to enjoy during Mardi Himal Trekking.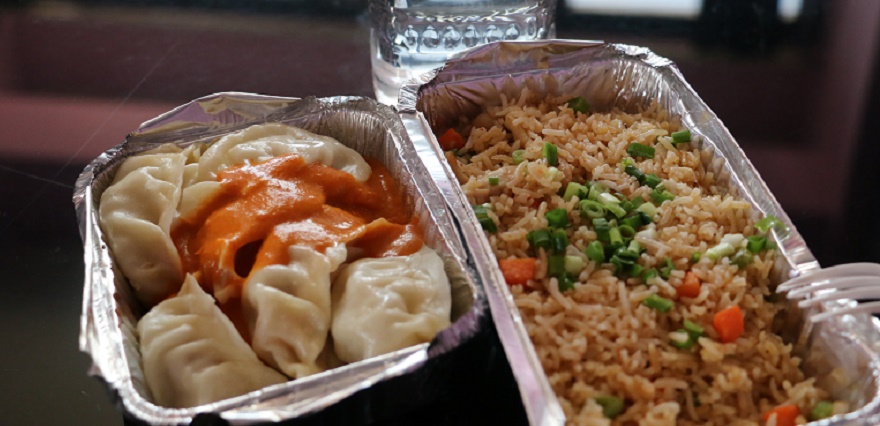 Egg Items
We can have scrabbled egg, boiled egg, poached egg and fried egg as an omelet during our Mardi Himal Trekking trip.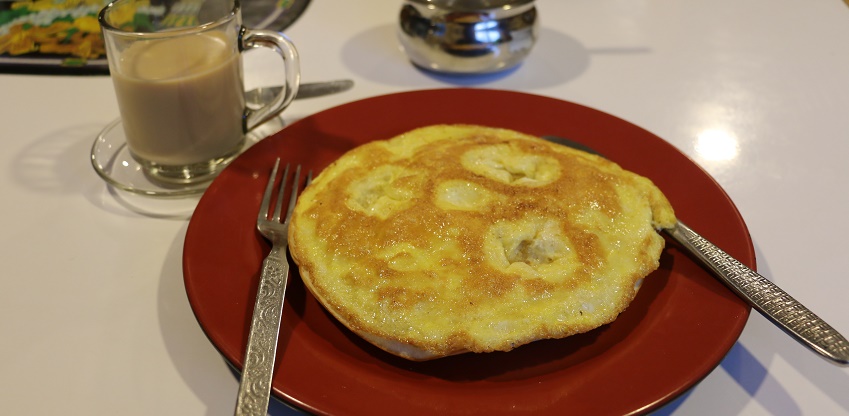 If you are vegetarian, you can have a separate food items managed by the local guesthouses/lodges. Or, you can tell it to your guide or porter that you are vegetarian. After going through this article on Mardi Himal Trekking Foods/ Meals, you can prepare accordingly.
Quick contact for booking Trekking Tour and all kinds of activities in Nepal:
Nepal Mobile : +9779851082990/ 9779841718385 ( 24 hours available on Whatsapp, Viber and We chat) Contact Person: Lila Bista / Krishna Thapa/ Call us Direct
email: enepaltour2020@gmail.com