Everest Base Camp Trek Route
---
Everest Base Camp Trek is world renown mild, sometimes, tough adventure to the world highest base camp. This astounding journey into the core Himalayas of Nepal takes us to the Everest Base Camp and Kalapatthar and offers us astonishing mountain summits including the top of the world, Mt. Everest ( 8848m ). On Everest Base Camp Trek Route, we also explore Sagarmatha National Park, Lukla, Nacmhe Bazaar and Tengboche Monastery.
Quick contact for booking Trekking Tour and all kinds of activities in Nepal:
Nepal Mobile : +9779851082990/ 9779841718385 ( 24 hours available on Whatsapp, Viber and We chat) Contact Person: Lila Bista/ Krishna Thapa / Call us Direct
email: enepaltour2020@gmail.com
Everest Base Camp Trek Route is located in Solukhumbu district of Nepal bordering to Tibet. Everest Base Camp divides Nepal from Tibet. Tibet also has Everest Base Camp but not as popular as Everest Base Camp on Nepal side.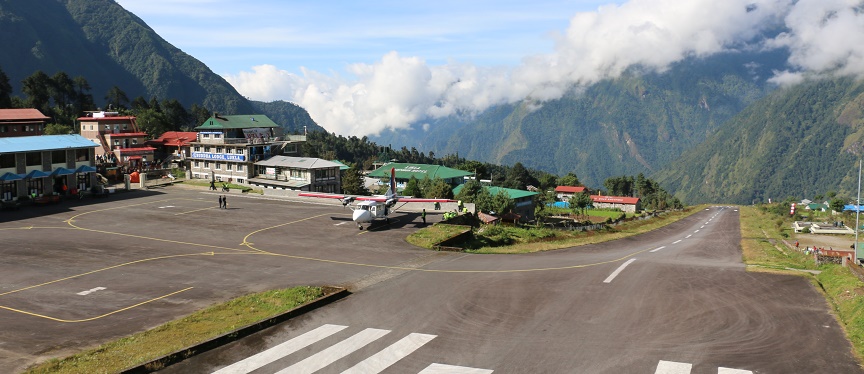 Everest Base Camp Trek Route begins from Lukla and connecting to Namche, Tengboche, Periche, sometimes, Dingboche, Lobuche, Gorekh Shep, Kalapatthar and Everest Base Camp, it ends again in Lukla.
Everest Base Camp Trek Route is the same route used by legendary climbers: Tenjing Norgay Sherpa and Edmund Hillary, who scaled Mt. Everest in 1951.
Everest Base Camp Trek Route encompasses Sagarmatha National Park, the national park located at the highest elevation of the world, and lets us experience alpine flora and fauna.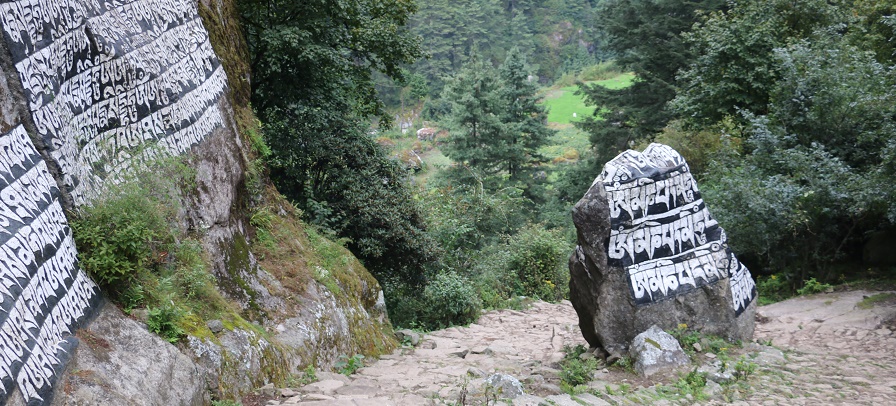 Everest Base Camp Trek route takes us to the core Sherpa land where one can have tremendous insights of rich Sherpa culture and tradition.
Everest Base Camp Trek Route first offers us a short and scenic flight to Lukla. Lukla airport is also known as Tenjing Hillary Airport and also popular as the most dangerous airport in the world.
Secondly, Everest Base Camp Trek Route takes us to Namche Bazar via Sagarmatha National Park. Namche is the capital city of entire Everest region. The classical Tibetan market, Sherpa cultural Museum, Hotel Everest View and astonishing view of Thamserkhu are the major highlights of Namche.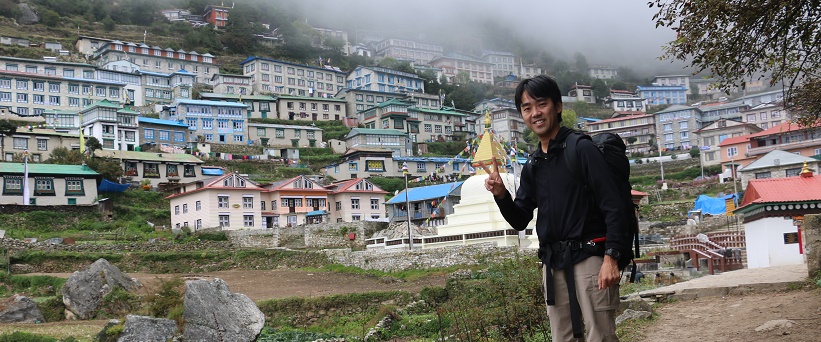 Thirdly, we have a holy and the ancient monastery, Tengboche monastery, on Everest Base Camp Trek Route. We explore Tengboche Monastery with its serene premises of Sagarmatha National Park.
Next, Everest Base Camp Trek Route takes us to Periche and Lobuche. And ultimately, we trek to Gorekhshep and climb Kalapatthar. Kalapatthar is the most popular sunrise and mountain viewpoint in Everest region which offers us magnificent views of Pumori, Loa Tse, Nupse, Makalu and Mt. Everest.
Everest Base Camp is the highest base camp trek route in the world. Thousands of trekkers lure to flock to Everest Base Camp every year. They will absolutely find Everest Base Camp Route a dream route of their lifetime.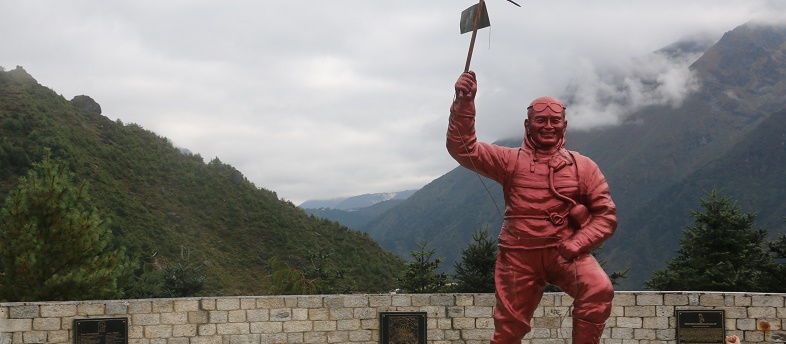 We do not encounter with any icy trail and the trail with avalanches. Even, we do not have to challenge with slippery and terribly steep trail on the Everest Base Camp Trek Route. However, if we trek during peak winter (Mid Jan-Mid Feb), we have to encounter with heavy snowfall. Autumn (Sept-Nov) is the best time for Everest Base Camp Trek.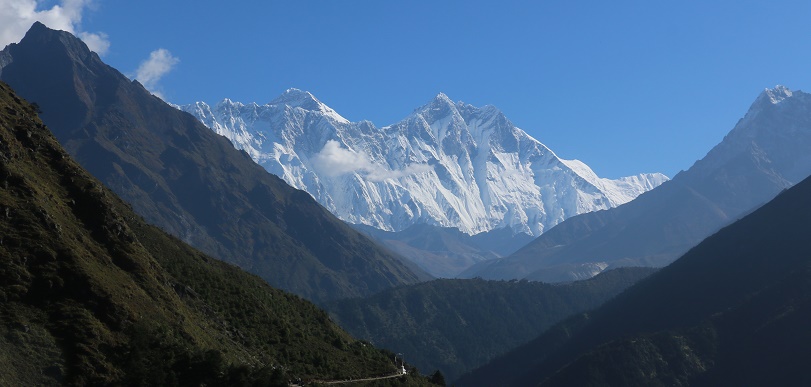 Being the right trekking gear, the Everest Base Camp Trek route will offer us incredible adventure for the lifetime.
Quick contact for booking Trekking Tour and all kinds of activities in Nepal:
Nepal Mobile : +9779851082990/ 9779841718385 ( 24 hours available on Whatsapp, Viber and We chat) Contact Person: Lila Bista / Krishna Thapa/ Call us Direct
email: enepaltour2020@gmail.com