Tourists' Problem in Kathmandu
---
Kathmandu is the capital city of Nepal. However, it doesn't look so. It is metropolitan city. However, it doesn't taste so. Even some people title Kathmandu city as 'Dustmandu' because of thick layer of dust and smog. Further, a research shows that most of the people of Kathmandu valley are being suffered from chronic diseases.
The most burning Tourists' problem in Kathmandu valley is dusty road. While doing Kathmandu Valley Sightseeing Tour, we face this problem every day. Dussty road is not only the problem of Tourists but also the common problem to all.There is not any specific policy of the government for the repair and construction of road. This is not the case only in Kathmandu, but all over the country. Bur fortunately, we will have smooth road in the international airport. Even the runway of international airport gets disturbed due to the broken pitch.

Secondly, tourists from different nations encounter with the problem of luggage missing. Interestingly, once the Australian couple who travelled with me missed his luggage at the arrival in Kathmandu airport. He waited for 2 days before heading for the trekking in the mountain. Unfortunately, it didn't arrive. The couple, finally, purchased new required equipment in Kathmandu and made their trip. After a week when they returned from their trip, they got their luggage. This is nasty.
Thirdly, we sometimes get in with airport hassles. There are crowd of people asking for trek, tour or any kind of Nepal trip programs. Further, some may hassle you asking to drop you to the hotel. Try to avoid it upon your arrival at Kathmandu airport.
Next, If you have booked your accommodation in Thamel, certainly, you will see many street musicians who play Sarangi ( it is like violin ) and try to sell you or may ask money. Sometimes, they try to trouble you to get at least one for them.
Similarly, there are many street vendors who sell bracelets and other accessories. Even they sell Thankas and other type of paintings in the street. They follow you and ask to get it for them.
However, the World Heritage sites such as Monkey Temple ( Swyombhunath), Basantapura Durbar Square, Pashupatinath Temple, Bouddhanath Stuap are magnificent. Moreover, we will experience astonishing countryside and mountain peaks including the top of the world, Mt. Everest (8848m) if we go out of Kathmandu Valley.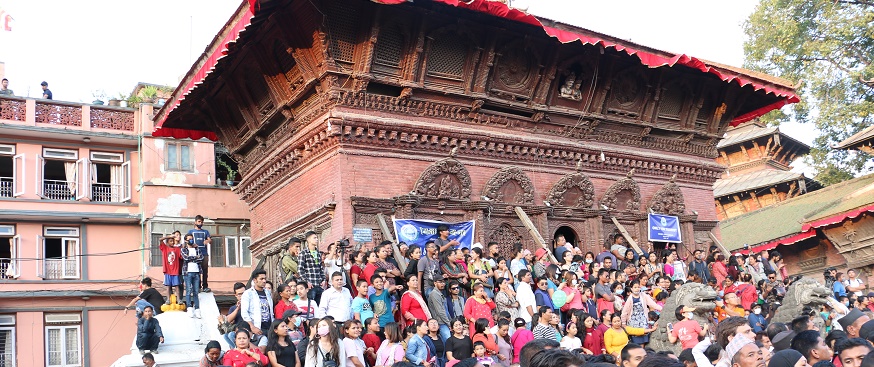 Preparations while travelling in Kathmandu valley
Carry a pair of medical masks to protect you from dust and smoke
Take a good care of your luggage and belongings
Avoid hassles at Kathmandu airport and Thamel by just ignoring it
Do not simply believe anybody who is unknown
There may be various other individual Tourists' Problem in Kahtmandu valley. However, we tried our best to point our the major common Tourists problem that they encounter every day while visiting Nepal or visiting Kathmandu.
Quick contact for booking Trekking Tour and all kinds of activities in Nepal:
Nepal Mobile : +9779851082990/ 9779841718385 ( 24 hours available on Whatsapp, Viber and We chat) Contact Person: Lila Bista / Krishna Thapa/ Call us Direct (email: enepaltour2020@gmail.com)