Top Five Reasons Why Nepal is Worth Visiting?
---
Nepal is a small Himalayan country located bordering to China/Tibet and India. The northern part of Nepal bordering to Tibet is all Himalayas. Nepal abodes eight of 14 highest mountain summits in the world including the top of the world, Mt. Everest.
Not Only Nepal's Himalayas fascinate travelers from the world, but also its UNESCO World Heritage Sites, National Parks, Conservation Areas, River Rafting, Holy and historical religious sites, Unique cultures and festivals and serene lakes lure thousands of travelers every year.
Actually, many of the people around the world might have heard the name of the country like Nepal. If they have heard about it and experienced Nepal trip especially in the mountain, they, definitely, might have made it memorable for the lifetime.
Quick contact for booking Trekking and Tour in Nepal:
Nepal Mobile : +9779851082990 / +9779841718385( 24 hours available on Whatsapp, Viber and We chat) Contact Person: Lila Bista /Krishna Thapa / Call us Direct
email: enepaltour2020@gmail.com
People may have the why the trip to Nepal/ Why trekking in the Himalayas of Nepal? Is Nepal Worth Visiting?
This article, now, explores the Top Five Reasons Why is Nepal Worth Visiting?
The following top five reasons make Nepal a worth visiting or proves why people put Nepal in their bucket list?
1.Himalayas( Mountains)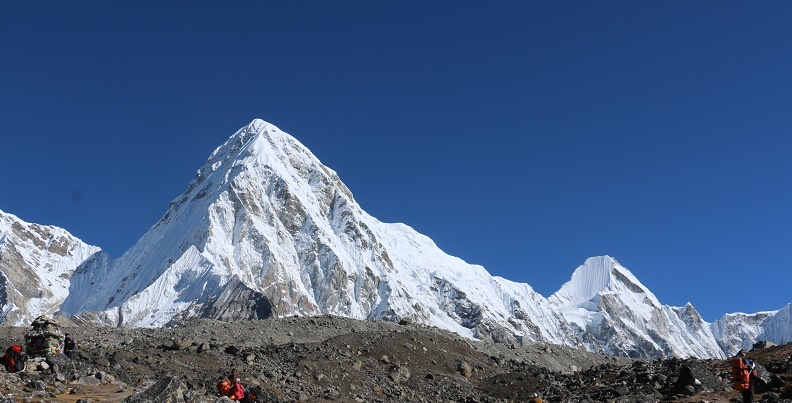 Nepal is, in fact, sometimes, taken as the synonym of Himalayas. People are found talking about Nepal and they say, " Yeh, It Himalayan country and the Himalayas are simply breathtaking".
'Nepal's Himalayas are Truly Blessed'.
'We are blessed while exploring Nepal's Himalayas'.
'I have never ever seen such Himalayas like of Nepal'.
' I really didn't want to say Goodbye To Nepal's Himalayas but I had to,,,,see you again very soon'
These are the comments made by different travelers who have visited Nepal's Himalayas.
Mt. Everest, the top of the world, Mt. Kanchenjungha, Mt. Dhaulagiri, Mt Annapurna, Mt. Langtang, Mt. Machhapuchhre, Mt. Manaslu and Mt. Loa Tse are the major mountain peaks of Nepal which are popular across the world.
How to see these mountains?
Helicopter Tour

Mountain Flight
Day 01 - Arrive at Tribhuwan International Airport Kathmandu
Day 02 - Kathmandu Valley Sightseeing Tour and Preparation for the Trek
Day 03 - Fly to Lukla and Trek to Phakding (2652m/8699ft (Walking Distance: 8 KM) Duration: 3 hours
Day 04 - Trek from Phakding to Namche [3,440m/11,280ft] that takes 6 and a half hours.
Day 05 - Acclimatization Day - Hike to Everest View Hotel (Walking Distance: 3-4 KM) Duration: 3-4 Hours
Day 06 - Namche to Tengboche (3860m/12660ft) (Walking Distance: 10-11 KM) Duration: 5 Hours
Day 07 :- Tengboche to Dingboche (4410m/14464ft) (Walking Distance: 11-12 KM) Duration: 5 Hours
Day 08 - Acclimatization Day - Hike to Nagerjun and return (Walking Distance: 5-6 KM) Duration: 4-5 Hours
Day 09 - Dingboche to Lobuche (4910m/16105ft) (Walking Distance.: 11-12 KM) Duration: 5 Hours
Day 10 - Lobuche - Everest Base Camp (5364m/17594ft) - Gorekshep (Distance: 14-15 KM) 8 Hours
Day 11 - Gorakshep - Kala Pathar (5545m/18188ft) - Pheriche (4210m) (Distance: 13-14 KM) 7 Hours
Day 12 - Pheriche to Namche (3440m/11283ft) (Walking Distance: 14-15 KM) Duration: 7 Hours
Day 13 - Namche to Lukla (2800m/9184ft) (Walking Distance: 18-19 KM) Duration: 7 Hours
Day 14 - Fly from Lukla to Kathmandu
Day 15 - Farewell/Tour Ends
Truly speaking, Nepal's Himalayas are the one of the Top Five Reasons Why is Nepal Worth Visiting.
2.UNESCO World Heritage Sites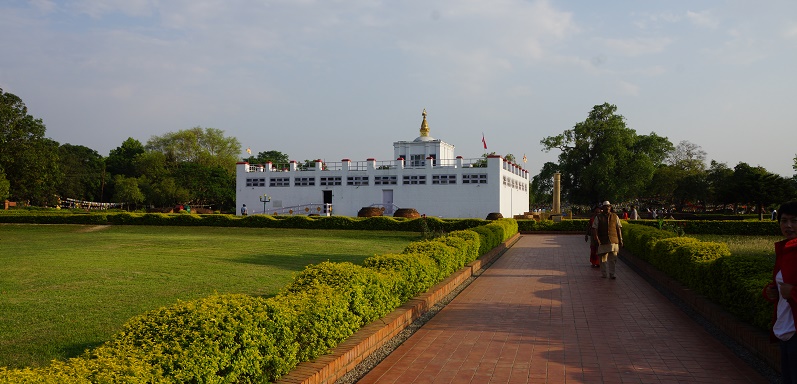 The UNESCO World Heritage sites in Nepal are another reason that makes Nepal worth visiting. These world heritage sites are the cultural and natural heritage. They are really worth visiting since they carry incredible natural and cultural blessings for ages. Visiting and exploring these world heritages bless you with new insights of culture, art, architectures, civilization and mystery of nature.
The UNESCO World Heritage Sites in Nepal include Swyombhunath Stupa, Kathmandu Durbar Square, Bouddhanath Stupa, Patan Durbar Square, Bhaktapur Darbar Square, Changunarayan Temple, Lumbini, Chitwan National Park and Sagarmatha National Park.
3.Adventure activities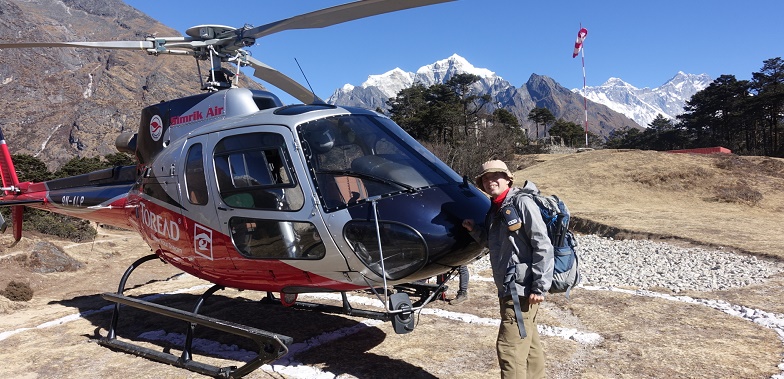 Adventure enthusiasts across the world find Nepal one of the premier destinations to experience the first-rated thrills of adventures. These adventures into the wild nature will be marvelous to experience which will probably be the adventure for the lifetime.
The adventure activities to do in Nepal are White water river rafting, mountain flight, zip flyer, Bunjee Jumping, Peak Climbing, Mountaineering and paragliding.
4.Freshwater Lakes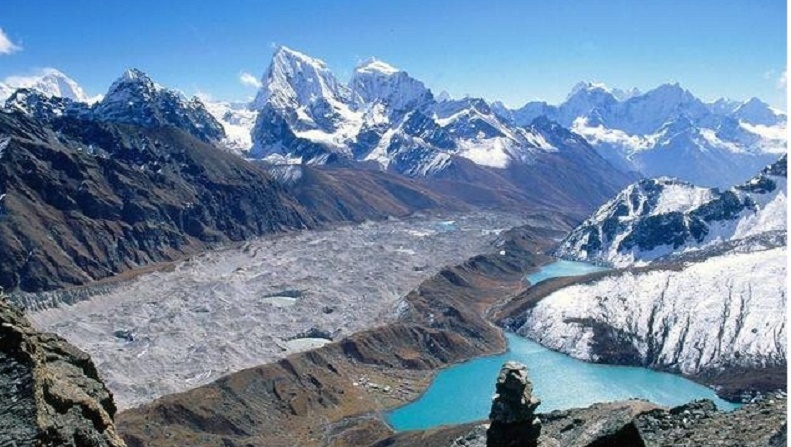 Among various natural blessings in Nepal, freshwater lakes are one of them. These serene lakes in the lap of the Himalayas of Nepal are astonishing to see. The serenity and wilderness around the freshwater lakes will just be 'WOW'. Your eyes and the cameras will stun to capture them into the memories.
These freshwater lakes in Nepal include the lake located at the highest elevation of the world that is Tilicho Lake (4919m) in Manang district. The other freshwater lakes in Nepal and Nepal's Himalayas are Phewa Lake, Begnas Lake, Gosainkunda ( Lake), Gokyo Lake, She-Phoksundo Lake and PanchPokharai.
Tilicho Lake Trek Itinerary
Day 01:Drive from Kathmandu to Chamje (8 to 9 hours)
Day 02:Drive about 3 hours till Chame and trek to Pisang
Day 03:Pisang to Manang (7-hour walk)
Day 04:Acclimatization Day at Manang
Day 05:Trek to Khangsar
Day 06:Trek to Tilicho Base Camp & to Tilicho Lake (Camping)
Day 07:Trek to Yak Kharka via Mesokanta La Pass (Camping)
Day 08:Trek to Jomsom
Day 09:Fly to Pokhara & Flight or Drive to Kathmandu
5.Unique Culture and Civilization
Nepal, as a culturally diverse country offers various opportunity to observe and explore its age-old culture and civilization. More than 124 ethnic groups in Nepal have their own identity with distinctive culture and tradition.
If you go to the Himalayas, you can experience different culture and traditions and cities people have distinct culture than the people follow in the rural areas. So, wherever you go, you can experience unique cultural, religious and ethnic people's performance and lifestyle. The festivals, religious and social rites and rituals, special occasions and ceremonies are spectacular to experience in Nepal.
The most popular festivals are Dashain and Tihar. They are celebrated for 15 and 5 consecutive days respectively.
There may be various reasons of different individuals for visiting Nepal. However, the above mentioned Top Five Reasons Why is Nepal Worth Visiting are the hook reasons to fascinate the visitors in Nepal. Hope this article will help you to identify the reason why you are visiting Nepal.
Quick contact for booking Trekking and Tour in Nepal:
Nepal Mobile : +9779851082990 / +9779841718385( 24 hours available on Whatsapp, Viber and We chat) Contact Person: Lila Bista /Krishna Thapa / Call us Direct
email: enepaltour2020@gmail.com