Helicopter Tour in Nepal
---
Among various exciting and adventurous activities like trekking, hiking, mountaineering, rafting, jungle safari, paragliding, kayaking, bunjee jumping in Nepal, Helicopter tour also known as Heli tour in brief, is one of them to experience. In fact Heli tour is for those who do not have good level of stamina for trekking to go to see breathtaking mountain views and also do not want to spend a week or more than that week for trekking in the mountain base camps but they are still keen to witness spectacular towering snow-fed peaks including the top of the world, Mt. Everest. If the case is like this, simply, they choose to do heli tour to the Himalayas and they can have a fabulous experience within an hour without any inconveniences. Witnessing majestic mountain peaks with an eagle eye view and capturing them into your cameras will be a lifetime memory. Moreover, the towering mountain peaks, awe-inspiring landscapes, settlements, glaciers, lakes and the green hills and arid topography will really stun you during your helicopter tour in Nepal.
Quick contact for booking Mt. Everest Mountain Helicopter Flights and Everest Trekking in Nepal:
Nepal Mobile : +9779851082990 ( 24 hours available on Whatsapp, Viber and We chat) Contact Person: Lila Bista / Call us Direct
email: enepaltour2020@gmail.com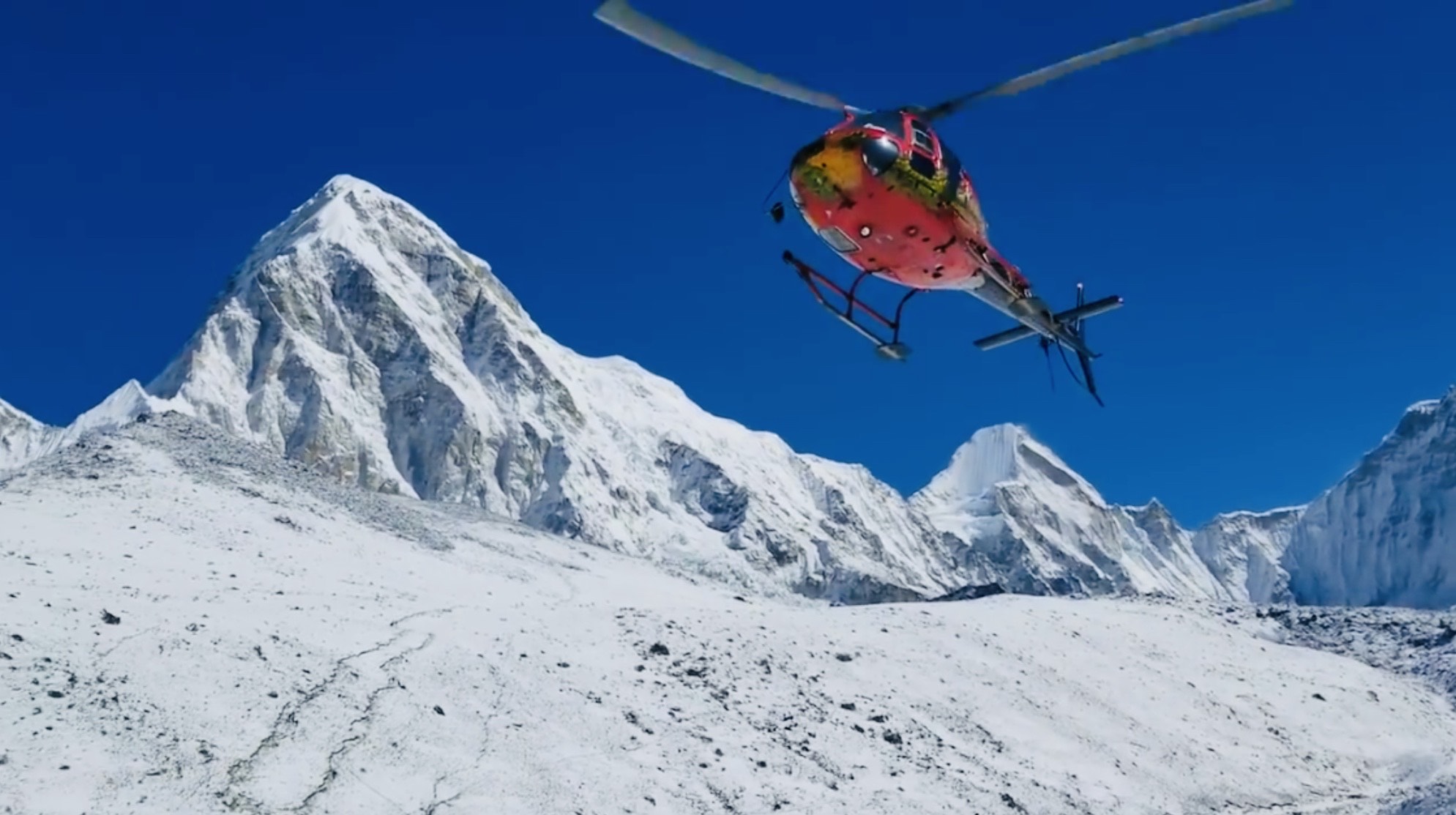 Why to choose helicopter tour in Nepal than trekking?
One can experience breathtaking mountain panorama with an eagle eye view
Doesn't require good level of stamina like for Himalayas trekking
Can experience the entire Himalayan region within an hour
Do not have spend all week or weeks for strenuous trekking in the Himalayas
Can minimize the cost/ less costly than a trekking
Convenient and safe
A complete new taste of adventure
Helicopter companies who operate helicopter tour in Nepal
Simrik Air
Air Dynasty
Summit Helicopter
Manang Air
Prabhu Helicopter
Altitude Air
We guarantee your luxury and safety during the flight. We assure you that we can operate your heli tour in Nepal in any region like Langtang, Annapurna and Everest in lower price since we ourselves own the altitude air.
All kinds of helicopter tours are operated from Kathmandu. But, Annapurna Heli tour can also be organized from Pokhara.
Different Exciting Helicopter tours in Nepal
Previously, heli tour only could be operated in Everest region, but these days, we can do heli tour in Annapurna and Langtang region too. Still, people understand that helicopter tour means Everest Heli Tour in Nepal but it is not true. Let's see all heli tours in Nepal in detail.
Everest Heli Tour in Nepal
Everest Heli tour is the most spectacular heli tour in Nepal because everyone wishes to witness Mt. Everest, top of the world. The first thing is that it can be operated from the capital, Kathmandu and Mt. Everest is popular as the highest mountain summit in the world and the people always give the first priority to it. Secondly, there is no such Himalayan range like Everest Himalayan range in the world.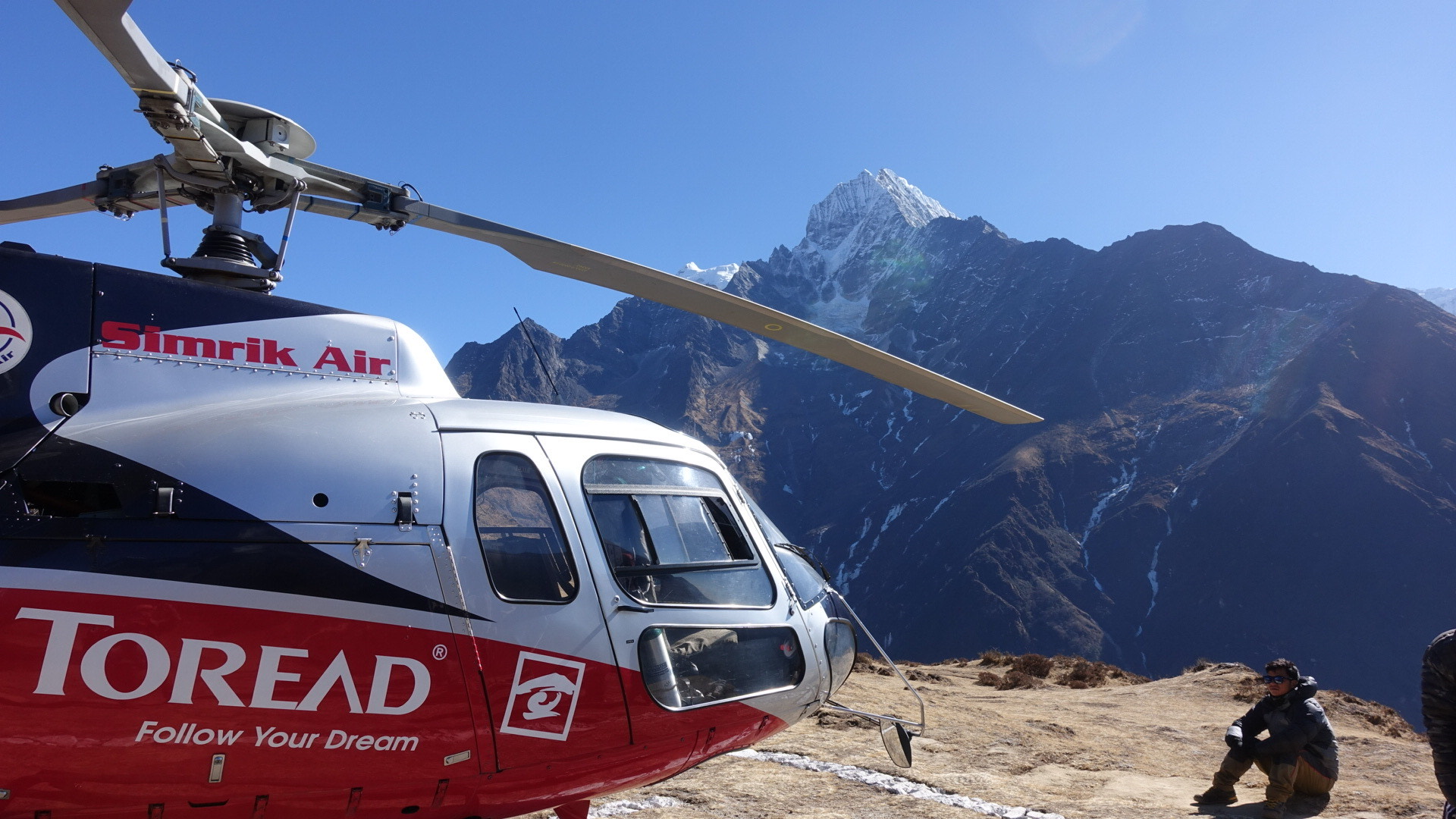 Everest Heli tour begins from Kathmandu airport. First, we head to Langtang mountain range and view entire Langtang region and also capture it into our camera. Next, we take a turn and fly towards Everest region. As we begin to fly above Everest region, we see Gokyo Lake, Gokyo valley, entire Khumbu region and Sagarmatha National Park. The towering mountain summits begin to loom in our camera and we catch the right moment in it. We land at Syangboche heliport and take some snacks there. Next, we fly to Everest Base Camp and land there. We spend around 20 minutes to capture the blissful moment into our cameras and inward mind. Holi Pumori, Mt. Everest, Mt. Makalu, Nupse, Loa Tse and other giant mountain summits are simply magnificent. The overall scenario and setting of the Himalayas are just superb. Finally, we fly back to Kahtmandu airport. In this tour, we spend around 1.30 hours for the entire exploration.
Highlights
Spectacular Heli Flight above Khumbu region
An eagle eye view of Sherpa settlements, Khumbu Glacier , Sagarmatha National Park, Gokyo Valley and Gokyo Lake
Breathtaking mountain views include Makalu, Pumori, Nupse, Loa Tse and the top of the world, Mt. Everest.
Land at Everest Base Camp, the world Highest mountain base camp
If you need any help for Everest Heli Tour, please contact us.
Annapurna Helicopter Tour in Nepal
Annapurna Helicopter Tour can be done from both Kathmandu and Pokhara. If you are in Kathmandu and interested to see Annapurna Himalayan range and the entire area, you can go with Annapurna Heli tour and optionally, if you are in Pokhara, your heli tour to Annapurna region will begin from Pokhara airport.
We can escape one week trek to Annapurna Base Camp if we choose to do Annapurna Heli tour. The flight either takes off from Kathmandu airport or Pokhara airport then head to Annapurna region. Passing via beautiful country settlements, winding rivers, green hills and magnificent landscapes in Annapurna Conservation Area, we fly to Annapurna Base Camp. We land at Annapurna Base Camp and spend around 30 mins to celebrate the incredible mountain views. The mountain views include Annapurna Massif, Machhapuchhre, Ganesh Himal and Manaslu. Himchuli, Gangapurna and the giant Dhaulagiri are also dominant on the way to Annapurna Base Camp and while fly back to Pokhara or Kathmandu. This one hour flight imparts us the holistic highlights of Annapuran Himalayan range and the region.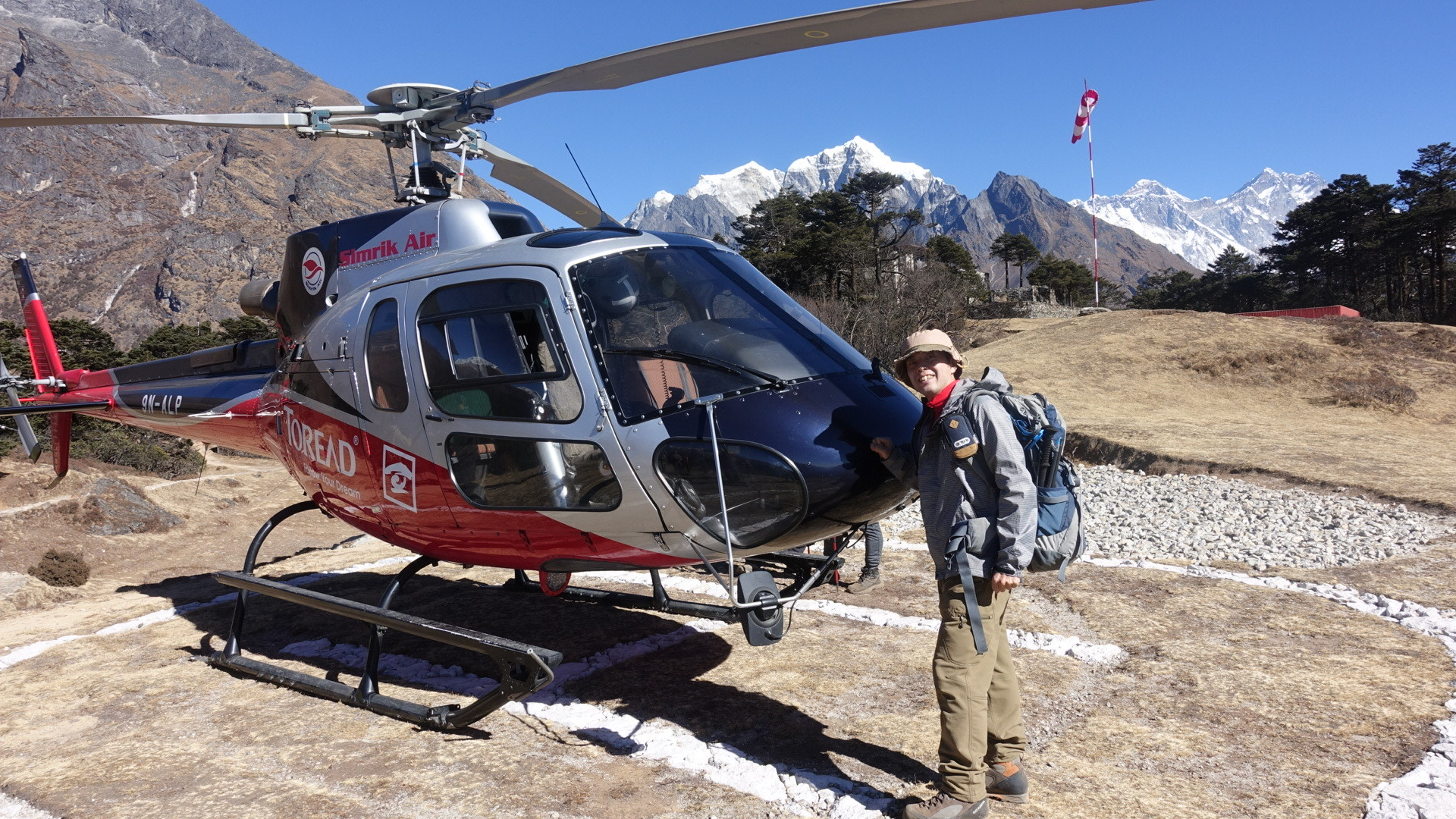 Highlights
Spectacular Heli Flight above Annapurna region
An eagle eye view of ethnic settlements, winding rivers and Annapurna Conservation Area
Breathtaking mountain views include Annapurna Massif, Dhaulagiri, Machhapuchhre, Ganesh Himal and Manaslu
Land at Annapurna Base Camp imprison the beautiful moments into your cameras
If need any help for Annapurna Heli Tour, please do not hesitate to contact us.
Langtang Heli Tour
Langtang Heli tour is also as special as Annapurna Heli tour and Everest Heli tour. This heli tour to Langtang can only be operated from Kathmandu. The take off begins from Kathmandu airport and takes us to mesmerizing Langtang Valley. Flying above Langtang region witnessing Tamang settlements, glaciers and Langtang National Park will be an incredible experience.
We stun when the towering mountain peaks begin to appear in front of eyes that we even do not believe our eyes and cameras. We land at beautiful Langtang Valley which is encircled by mountain peaks and glaciers all around. We marvel at being this astonishing valley with infatuating Tamang settlements. We witness snow fed mountain summits include Langtang and Lirung. We spend around 30 mins there and finally fly back to Kahtmandu airport.
Highlights
Spectacular Heli Flight above Langtang region
An eagle eye view of ethnic settlements, glaciers and Langtang National Park
Breathtaking mountain views include Langtang and Lirung
Land at Langtang Valley and imprison the beautiful moments into your cameras
Have a glimpse of Tamang heritage and culture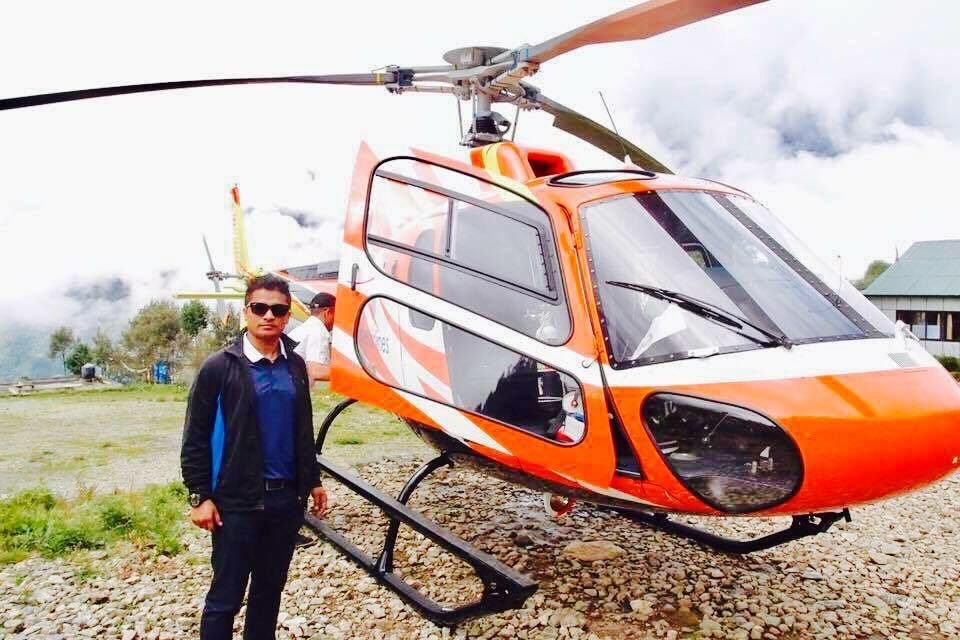 Summing Up
Helicopter tour in Nepal is , in fact, a fantastic way of experiencing majestic Himalayan range including Everest, Annapurna and Langtang mountain range. Whenever you make your heli tour either Langtang, Annapurna or Everest, you will have a fabulous experience and this will be the experience for the lifetime. You will truly feel proud of your achievement and make it the moment of your life.
Quick contact for booking Mt. Everest Mountain Helicopter Flights and Everest Trekking in Nepal:
Nepal Mobile : +9779851082990 ( 24 hours available on Whatsapp, Viber and We chat) Contact Person: Lila Bista / Call us Direct
email: enepaltour2020@gmail.com