How to Prepare to Climb Poonhill
---
How to Prepare to Climb Poonhill ?
The experienced are the experienced but the beginners even need to know how to prepare to climb Poonhill? We have seen many of the beginners do not actually know what is the elevation of Poonhill and how to prepare to make a successful climb for your memeorable Poonhill Trek.
Poonhill is the most spectacular vantage point in Annapurna Region in Nepal. It is the most fascinating destination of Annapurna _Poonhill – Ghorepani Trek. Poonhill is actually a hillstation located at 3210 meters, 10531 feet whereas Ghorepani is located at 2850m/9348ft). Ghorepani is the Base Camp of Poonhill. From Ghorepani, we have to climb more 200m to get the summit of Poonhill. The trail is through lush forest. This is all stone steps going all the way up. It takes almost 1.30 hours to get the top of Poonhill from Ghorepani.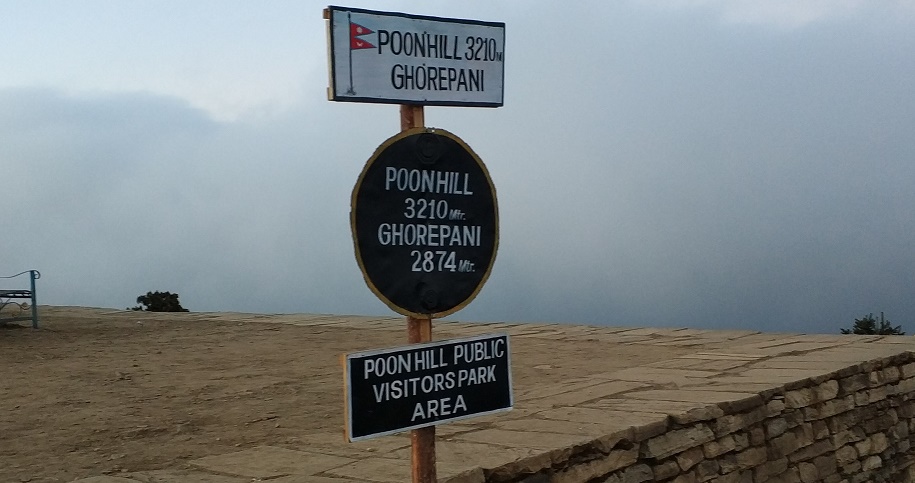 Some new trekkers neither may not know how to prepare to climb Poonhill? What are the preparations to be done before heading to the top of the Poonhill?
1.Set Alarm for 5 or 5.30 an next morning
Actually, it is better idea to bring an alarm clock with you in the mountain which wakes you up on time and follow the schedule as the leader guides. In case you do not wake up at around 5 or 5.30, you may miss the stunning sunrise and the beautiful virgin sunrays in the mountain peaks. The combination of first fall of sunrays looks incredible. Our camera and our own eyes may not trust the mesmerizing views at the moment.
2.Prepare a bottle of water (around 1.5 liter) Warm water is recommended.
We have to climb around 200m more from Ghorepani. So, during the climb, we will be sweating. At that time, we need to hydrate our body with plenty of water. It is better to have warm water in higher elevation in the mountain to keep your body warm.
For warm water, you can ask your guide or leader to help you or you can ask with guesthouse owner to provide warm water for you. Otherwise, it is even not bad to bring cold water with you. But do not forget to bring water with you during climb. And, one more thing to say, you can buy water at the top of Poonhill but it expensive.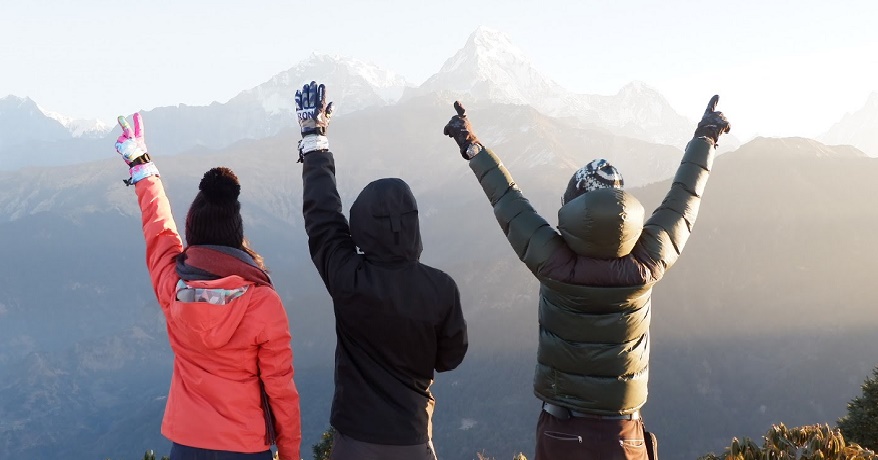 3.Bring Torchlight
It is still dark while we begin to climb the hill. So, to avoid some possible accidents and other inconveniencies, it is compulsory to bring torchlight with you. You will feel very comfortable and safe with torchlight during Poonhill Climb.
4.Be Confident
Do not lose your confidence during your climb. You may be scared of steep stone steps going all the way up. But, they are not too many. You can win them in 1.30 hours. This is cool morning before sunrise, be cool and strong. Do not panic and worry, you will succeed and celebrate incredible sunrise and mountain views, Annapurna massif, astonishing Machhapuchhre, ( Fishtail).
5.Prepare Some Nepali Currency (change is recommended) 500-1000 rupees
First, you have to pay for entry. The entry fee is between 100-200 rupees. When we are at the top of the station, we feel freezing cold during winter and it is normally cold at the top of the hill, and we need to have tea or coffee in order to warm up our body. One tea or coffee costs 200 – 500 rupees. So, if you have 1000 rupees, it will be enough for the climb to Ponnhill
6.Bring Sunglass
When you begin climb it is still dark, but when we get to the top, gradually sun begins to loom and the sunrays obstruct us to making photographs. Bringling sunglass also protects your eyes from direct sunlight from snow.
7.Bring a pair warm gloves, a warm cap or hat and a warm jacket
In order to keep our body warm at the top, we need to bring a pair of warm gloves, a warm hat or cap and most importantly a warm jacket, either a jumper or down jacket. Actually, we feel hot during the climb, but the viewpoint is really cold.
8.Have some snacks (not compulsory but recommended)
In case you feel hungry and if really want to spend more time at the viewpoint, you need to feed your body. And, the food is very expensive at the top, at the view point. So, we recommend bringing some snacks of your own.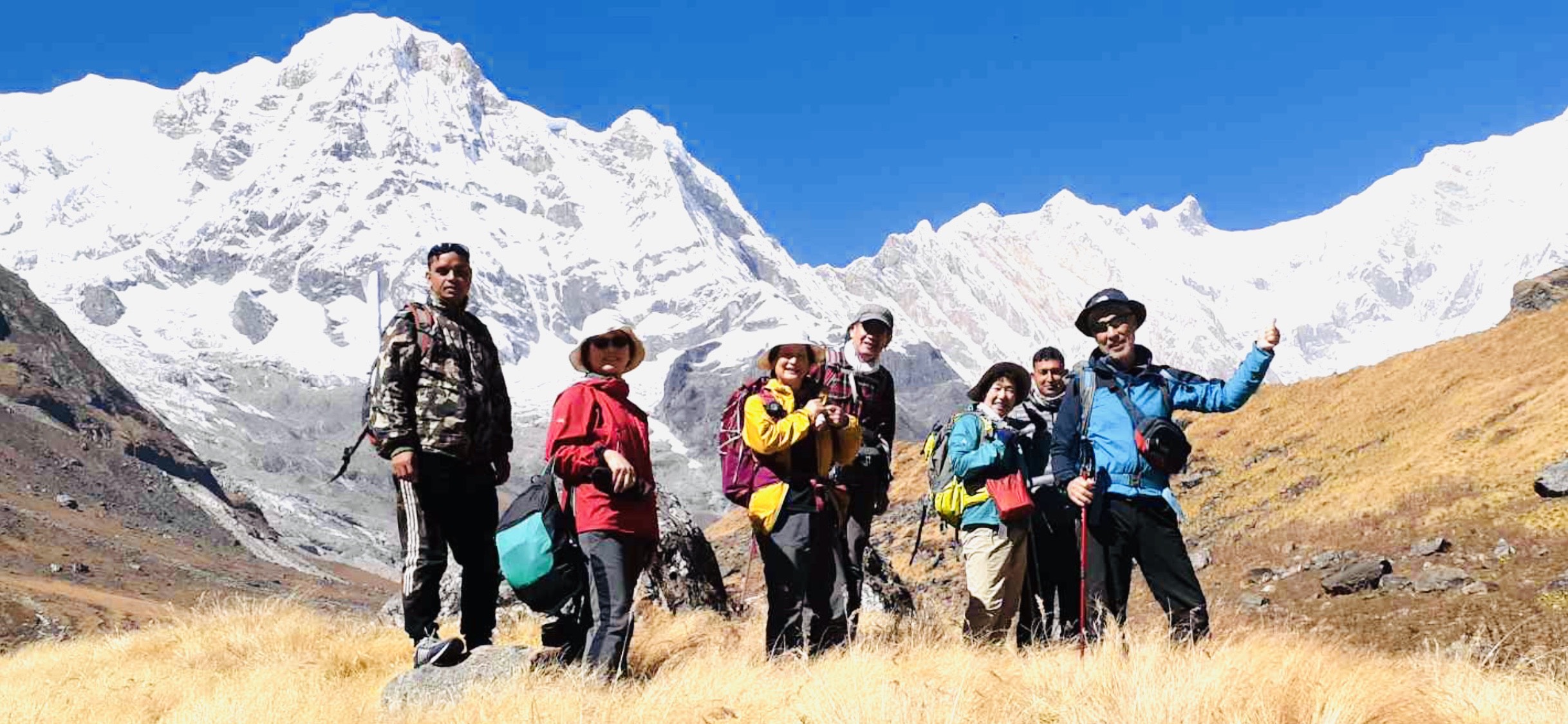 9.Better not to go alone
Prepare either your own guide or local guide. It is not recommended to go alone. The situation may turn into something nasty. Thus, better accompany with either guide or porter whom you know very well.
Poonhill Trek Itinerary
Day 01 : Fly or drive from Kathmandu to Pokhara
Day 02 - Pokhara to Tikhe Dhunga (1495m/4905ft) Duration: 5 Hours
Day 03 - Tikhe Dhunga to Ghorepani (2850m/9348ft) Duration: 7 Hours
Day 04 - Hike to Poon Hill for sunrise then trek to Nayapool and drive back to Pokhara. 6-7 Hours
Day 05 : Fly or drive from Pokhara to Kathmandu
Quick contact for booking Trekking, Tour and all activities in Nepal:
Nepal Mobile : +9779851082990 ( 24 hours available on Whatsapp, Viber and We chat) Contact Person: Lila Bista / Call us Direct
email: enepaltour2020@gmail.com