Tips for climbing Kalapatthar
---
Those who are embarking on the most classical Everest Base Camp Trek celebrate the most astonishing mountain views from Kalapatthar, the highest elevation you get. Everyone doesnt know when and how to climb Kalapatthar. So, here are some important tips for climbing Kalapatthar. Go through it and make a successful venture up to Kalapatthar.
Waht is Kalapatthar? How high is Kalapatthar?
Actually, Kalapatthar is a hillock just above Gorekh Shep. It is the main attraction of Everrest Base Camp Trekking to see memerizing views of giant peaks including Mt. Everest, the top of the world.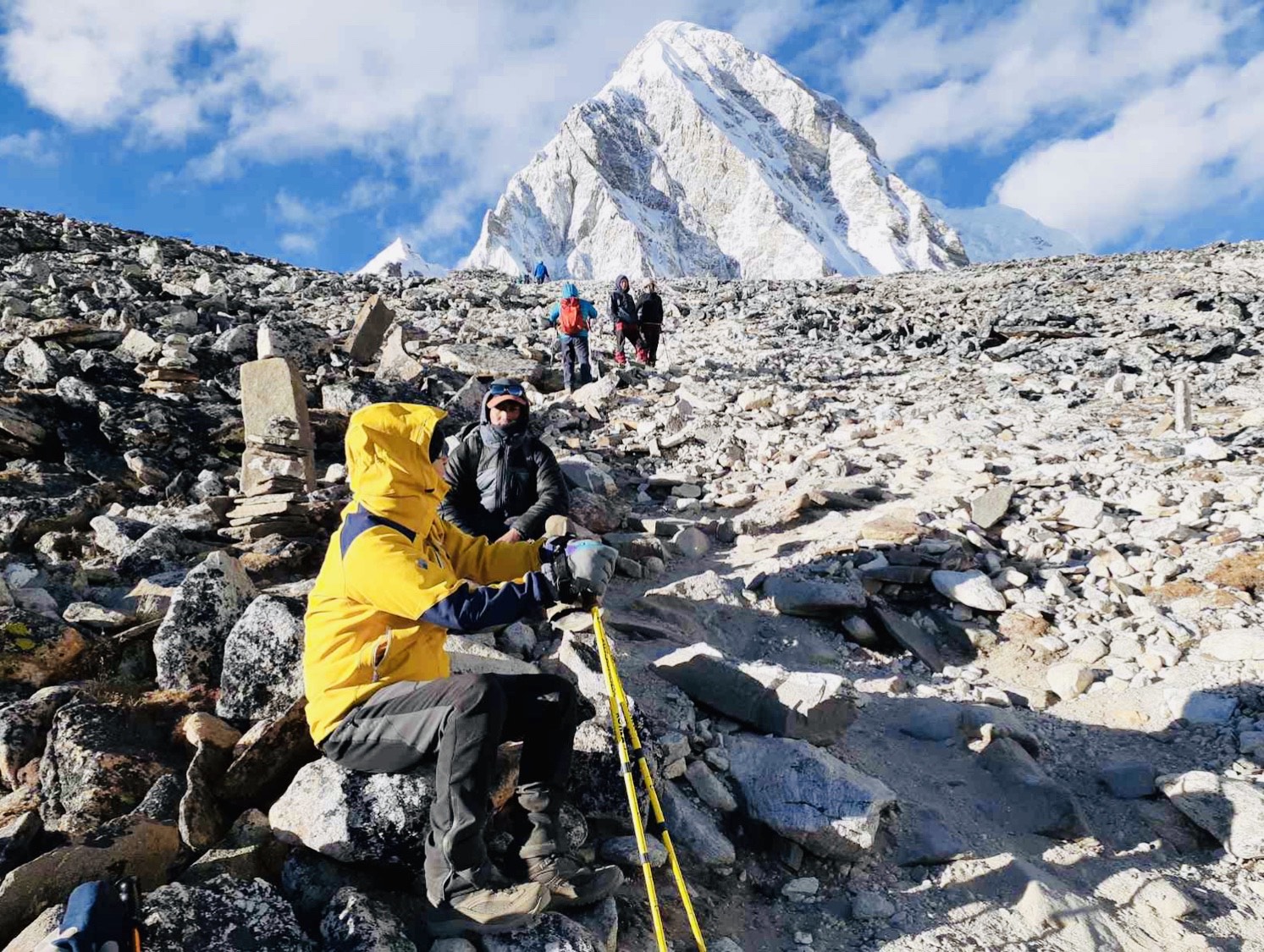 Kalapatthar is the highest point of Everest Base Camp Trekking which astands at the elevation 5550m high. It is normally windy in the morning.
How to Get Kalapatthar?
We fly from Kthmandu to Lukla. We spend 30 minutes on this demestic flight to this mountain kingdom. And we gradually begin our trekking. Step by step we pass Phakding, Namche , Tengboche, Dingboche, Periche, Lobuche and Finally arrive at Gorekh Shep.
The next morning, we climb Kalapatthar and observe breathtaking mountain views including Everest 8848m, Lhotse, Nuptse, Ama Dablam, Pokalde, Pumori, Cholatse, Twaboche, Makalu, Barunse, Island peak.
What to bring with us while climbing Kalapatthar?
Kalapatthar is the most rewarding vantage point in Everest Region Trekking in Nepal. It is normally climbed in early morning at 5 or 5.30. It takes 1.30 minutes to get the summit. It is windy.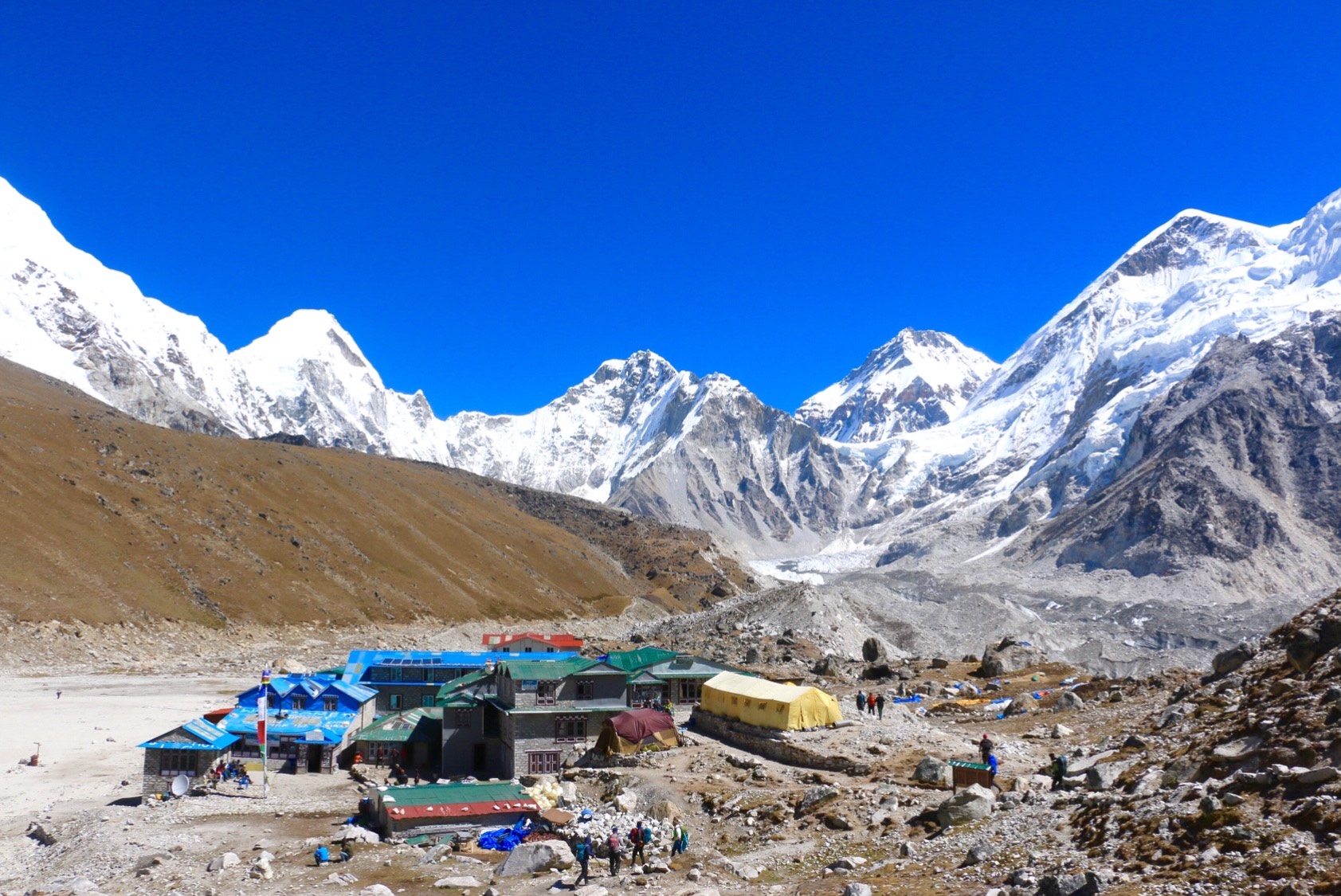 1.Torchlight
It is normally dark while we climb Kalapatthar. So, in order to avoid some accidents, be with torchlight with proper lighting. We need to use it till we get to the summit.
2.A pair of warm gloves
It is cold in early morning while we climb Kalapatthar. Sometimes, it is freezing cold. In order to keep your fingers warm, it is compulsory to be with a pair of warm gloves.
3.A down Jacket
Sometimes, the cold at the summit of Kalapatthar is unbearable. Your nose is melting and your hands are freezing and your eyes are tearing. To protect your body from cold, bring down jacket which resists the cold -10 .
4.Warm Water (1.5 liter minimum)
Your body will be sweating while climbing Kalapatthar and it is very uncomfortable to drink cold water. So, we recommend you to bring warm water.
5.Sunglasses
It is a must thing to be with you. As sun rises, it reflects the rays from mountain to our naked eyes directly. So, in order to protect your eyesight, be with sunglasses.
6.A Tiny Backpack Bag
You bring it so that you feel comfortable to keep the things like tissue paper, sunglasses, torchlight, camera and the like.
7.Tissue Paper
We are sure that your nose will be melting during the climb. So, bring tissue paper. But do not throw the paper indiscriminately. Dispose it properly.
8.Bring some snacks (Recommended, not obligatory)
In case you want to spend longer time at the summit of Kalapatthar, we need to feed our body. So, better to bring some light snacks with you.
9.Bring guide or porter
We really do not recommend to climb Kalapatthar without guide or porter. Guide and porter will be serving you all the time and take care of you.
10. Bring A First Aid Kit ( if possible)
Something occurs accidently what we call accident. Some minor accident may cause nasty trouble in the mountain. So, prevention is better than cure.
11. If you are an elderly person, bring a pair of trekking poles
Trekking poles will remarkably hepl you while climbing and going down from Kalapatthar. We feel really relief and comfortable with a pair trekking poles.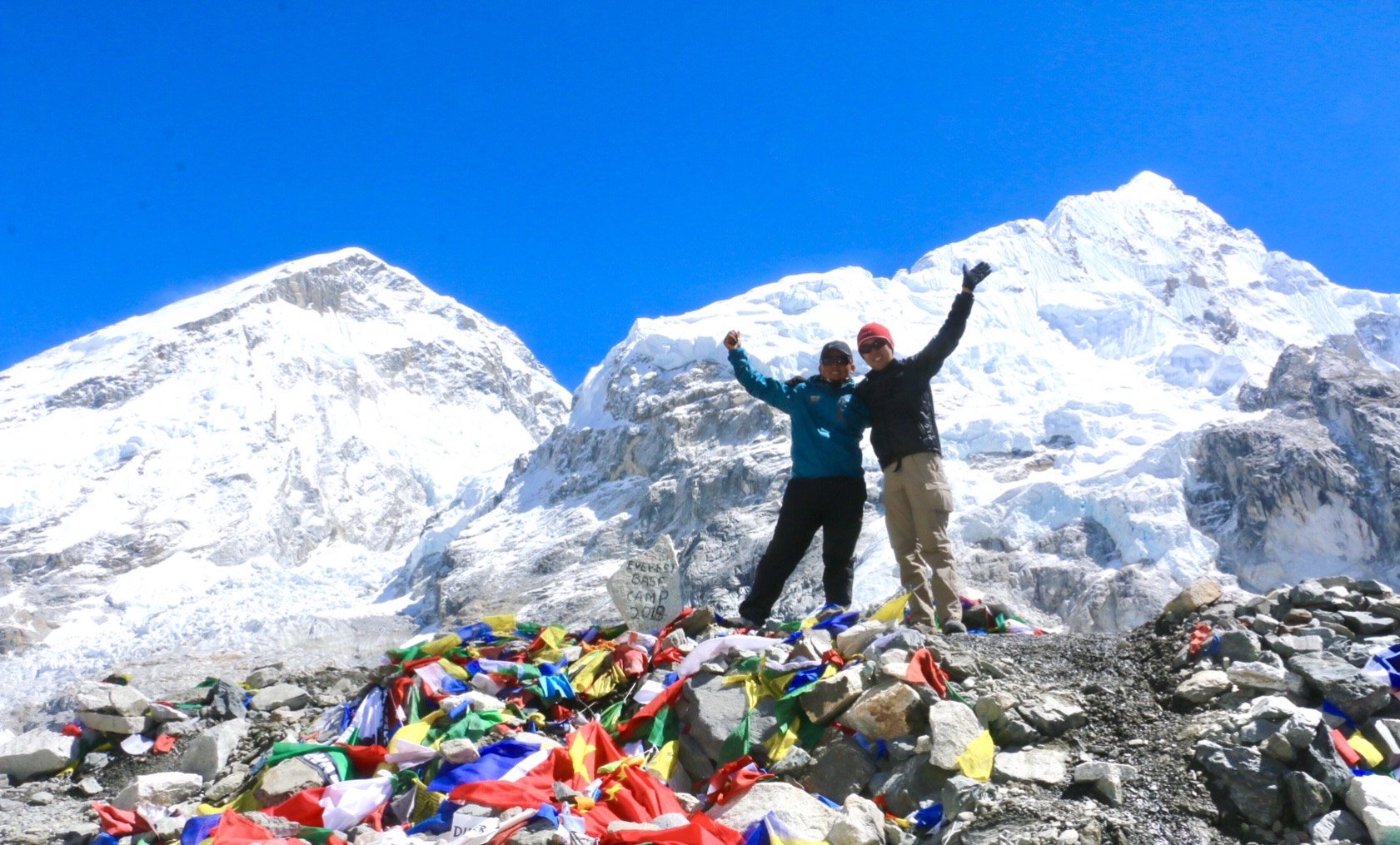 Now, di you know some important tips for climbing Kalapatthar? We hope you did it. Apply these tips and make your climb a successful.
Mountain Views from Kalapatthar
Pumori
Loa Tse
Nupse
Makalu
Everest
Many other numerous snow-fed peaks
Quick contact for booking Trekking Tour and all kinds of activities in Nepal:
Nepal Mobile : +9779851082990 ( 24 hours available on Whatsapp, Viber and We chat) Contact Person: Lila Bista / Call us Direct
email: enepaltour2020@gmail.com